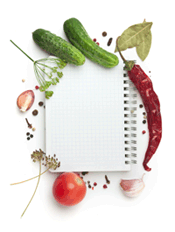 Your food will taste even better when you cook and bake with our fresh spices, herbs and seasonings from MySpicer.com.
We source the finest ingredients from all over the world to provide the most pungent and flavorful products. We offer dried spices, herbs, seasonings and ingredients that are great for so many recipes.
Use our spices and herbs in Asian, Mediterranean, Southwestern and Mexican dishes. Try our house blends on steak or fish meals. Try using our fresh ingredients for your baking – you will notice the difference!
E-mail us your recipes (make sure to include a picture) and we will publish it on our website and send you a coupon for 10% off your next order.

Search Our Recipes
BBQ
Breads
Biscuits
Burgers
Casseroles
Chicken
Chili
Dips
Drinks
Fish
Ham
Ice Cream
Pizza
Potato Chips
Salads
Vegetables
View All
---
Fresh Spices, Herbs & Seasonings for Your Cooking and Baking

Our spices are packaged fresh daily. Spices from the grocery store have been sitting in a container for months and moved from warehouse to shelf. You order your spices from us and we package these fresh daily at the time of your order. All of our spices are shipped to you in food grade bags or air tight pails and containers to help maintain freshness.