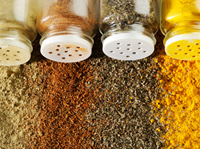 Do you have a question or need assistance and would like to contact MySpicer?  Do you need more information about a product?  We are here to help!
Requests for product information such as specification sheets, ingredient information, nutrition information, gluten information, Kosher information or usage information can be obtained by filling out our ONLINE FORM. Our technical team will make sure to get you this information.
We are not just a website. Our live customer service team is dedicated to providing quick and accurate information regarding products, availability and delivery. Someone is available to take your phone call 8:00 AM to 5:00 PM Monday – Friday, Mountain Time. You can call, e-mail us or fill out the form below and we will be sure to respond to you just as quickly as we can.
3850 Nome St, Unit A
Denver, CO 80239
Toll Free: 877-707-HERB (4372)
Phone: 303-308-0679
Fax: 303-308-8067
For More information about Rocky Mountain Spice Company Click Here