Description
Spray dried Honey Powder is made from honey, and then converted to a free flowing powdered product that yields a pure honey flavor with no masking of flavor. The use of this product will provide maximum honey flavor without the added masking flavor of cereal starches.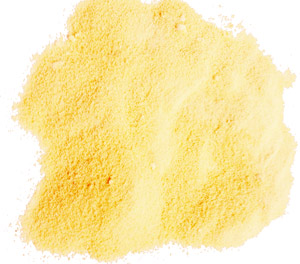 This powdered product has a full, consistent honey flavor that will enhance, intensify, and compliment other flavorings and is also an exceptional sweetening agent. Honey powder is more convenient than liquid honey in prolonged storage and mixing in dry mixes.
Some typical uses for our honey powder include: mixing in dry rubs, adding sweet flavor to baked goods such as cookie, bread or cake mixes.  It can also be added for extra flavor to hot drinks such as tea. Sprinkle it on your cereal or ice cream for a sweet, delicious taste.
Also try our Butter Powder, Buttermilk Powder, and Cream Powder.
Make sure to store in a cool, dry, dark location and in an air-tight storage container for best freshness.
Ingredients: Refined Syrup and Honey
Honey Powder
Bulk Pack (1/4 lb through 5 lb) – packed in a clear plastic food-grade zip lock bag
25 LB Bulk Pack – packed in a food-grade liner inside a box
Bottle Pack – packed in one clear, plastic bottle with a screw-on top
Pail Pack – packed in one plastic pail