Description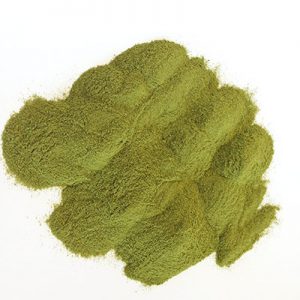 Spinach powder is packed with nutrients and is flavorful with many dishes. Try adding this powder to salad dressings, soups, and stews for a slight spinach flavor.
Sprinkle this on lettuce for a delicious salad or saute with butter for a great side dish.  Spinach powder is also a great addition to home-made soups.  Also great for stews, dips, pizzas, lasagnas, pastas and any other dish that calls for spinach.  This powder a great way to add a little color, flavor and nutrition to your dishes.  A simply and easy way to make your meals a little more healthy!
Also try our Spinach Flakes.
Spinach powder is an excellent source of iron, calcium, and vitamins A and C.  Use our powder to add more spinach in your diet!
Our powder is gluten free, certified Kosher and contains no artificial preservatives.
Spinach Powder
Bulk Pack (1/4 lb through 5 lb) – packed in a clear plastic food-grade zip lock bag
25 LB Bulk Pack – packed in a food-grade liner inside a box
Bottle Pack – packed in one clear, plastic bottle with a screw-on top
Pail Pack – packed in one plastic pail
Packaging images